Shadeflower Designs strives to offer you the best service and quality possible. Read the testimonials below to find out why Shadeflower should be your first choice for all your design needs – big or small!
Share Your Experience!
Have you worked with Shadeflower before? Please take a moment to offer your feedback.
"I've had 
the pleasure of both working with Melissa in a consulting capacity and hiring Shadeflower Designs for personal business. As a manager, Melissa was extremely concise with her expectations and feedback. She gave clear direction without micromanaging and allowed me creative freedom and direction with my freelance writing. Melissa inspires you to want to deliver your best work, because you know her own expectations and work ethic are so high.
Melissa is tireless in working for her clients and wanting to ensure their satisfaction 100%. Melissa also managed the creative design and acted as editor of the flagship publication I wrote for, and the quality of the premier issue was one that I was so proud to be affiliated with. When Melissa works on something, you know it equals quality.
As a customer of Melissa's, I am blown away by the quality and beauty of her designs. Melissa is very easy to work with when designing custom stationery products for my family. She not only listened to my vision, but also gave me several options to select from. Needless to say I have referred many family members and friends Shadeflower's way because I know she will not disappoint. Her stationery products are superbly crafted on excellent paper stock and make beautiful gifts due to their unique packaging and exquisite design craftsmanship.
It's always a pleasure to work with Melissa in any capacity!"
Colleen Albert
Contractor | Red Denim Communications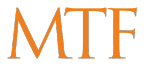 "Melissa has sharp listening skills, which translate into great project results. I hired her for a creative print project and she nailed my intended concept after only one meeting. At each step of the process, she was thorough, detail-oriented, and punctual. Her creativity is fantastic. I highly recommend her."
"[The scrapbook brochure] is a real hit, mainly thanks to your artistry and sensitivity. It was a wonderful project to work on together and I look forward to many more."
Melinda Lockard
Director of Communications | Musculoskeletal Transplant Foundation
"Recommending Melissa is very easy for me. She was and is one of the most professional, honest, creative, team-oriented colleagues that I've ever worked with. And I've worked with some very good people. I proudly recommend Melissa for her organizing, creative, no-nonsense and timely way that she gets it done."
Larry Preslar
Creative Director | SPARK Publications
"Let me grab my jaw — it fell on the floor! 
Oh, I guess I don't need it to type. Wow, I love this! You are truly gifted! I've never had this much luck with a design professional and I've used quite a few."
Timothy Boudreaux
President | North Lake Contracting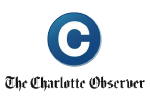 "Melissa brought a fresh and energized perspective when she came on board with Carolina Bride Magazine. I managed the distribution of CBM and worked closely with Melissa. I always enjoyed working with her, and still miss her terribly. She was efficient and organized, but most of all, she was fun to work with."
Charles Foesch
Distribution Manager | The Charlotte Observer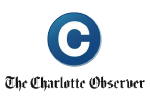 "Melissa was instrumental in the production of several niche magazines at The Charlotte Observer. Her design efforts and planning skills helped carry the magazine through a time of transition as the magazines were purchased by the newspaper. She is versatile and thinks critically. She is pleasant to do business with and her calm demeanor presents itself well."
Chuck Cole
Prepress Manager | The Charlotte Observer
"I had the pleasure of working with Melissa at The Charlotte Observer. Although we worked in different departments, we often had the chance to collaborate on advertisements for the publications she worked on. I found her to be a very quick learner who picked up concepts with which she may not have been familiar quite readily. Melissa is very creative and an excellent designer. Anyone lucky enough to hire her for a project or position will be making an excellent choice!"
Keith Koger
Owner | Koger Creative
"Shadeflower made some business cards for me and they turned out amazing!!! I get many compliments on how great they look. I will definitely be doing business with Melissa again!"
Travis Hilgers
Owner | Hilgers Auto Detailing